Robert Maize- November 8th, 2016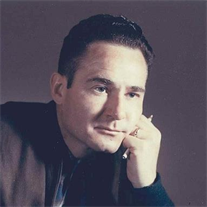 Robert W. Maize, 84, of Bloomfield, Iowa passed away November 8, 2016 at Good Samaritan Society – Ottumwa. He was born March 21, 1932 to Earl H. and Bertha B. Horn Maize on what is now Route C northeast of Lancaster, Missouri. He attended rural schools in Schuyler County, Missouri and finished his elementary and high school education at Lancaster High School. He later attended Parsons College and Indian Hills Community College. Robert served in the U.S. Army during the Korean Conflict and for 12 years in the Army Reserves.

Robert married Lois Henry on February 17, 1952 in Bloomfield. To that union, three children were born; Michael Dennis, Douglas Stephen, and Christina Renee. The couple later divorced. On December 23, 1977, he married Marilyn Kunzman in Ottumwa, Iowa. They were later divorced.

Robert worked for John Morell and Company, Prudential Insurance Company, Maize Precision Building and Remodeling, and Diamond Cabinets. Over the last eight years he worked at Reed-Whisler Post #78 of the American Legion in Bloomfield. He was a lifetime member of the American Legion and served in the positions of House Committee Member, Bingo Chairman, Honor Guard Commander, Finance Officer, and Commander.

He is survived by his son, Douglas (Lisa) Maize of Ottumwa; daughter, Christina (Rusty) Silone of Ottumwa; six grandchildren; eleven great-grandchildren; brother, Arthur Eugene (Dorothy) Maize of Sioux Falls, South Dakota; sister, Doris Kinion of Ankeny, Iowa; and several nieces, nephews, and friends.

He was preceded in death by his parents; son, Michael Dennis Maize; granddaughter, Jancine Maize; sister Lona Tripp; and a nephew, Rodney Kinion.

Funeral services will be at 10:30 a.m. on Friday, November 11, 2016 at the Wagler Funeral Home in Bloomfield with Pastor R.J. Montis officiating. Burial will be at the IOOF Cemetery in Bloomfield with military rites performed by Reed-Whisler Post #78 of the American Legion. Visitation will begin at 9:00 a.m. on Thursday with the family present to greet friends from 6-7:00 p.m. at the funeral home. A memorial has been established to the IOOF Cemetery Avenue of Flags.